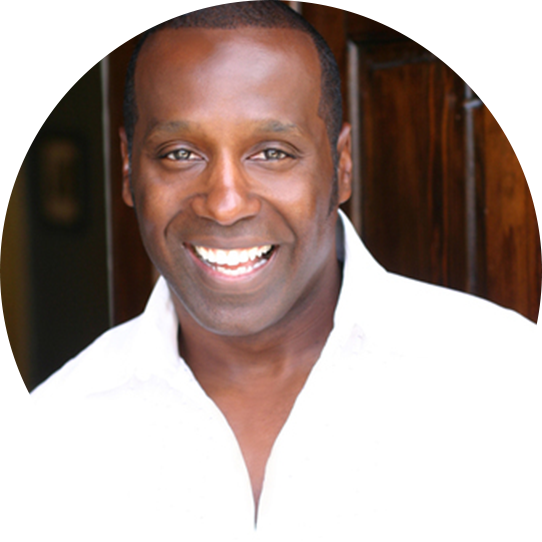 About GYMatch
Developing the GYMatch mobile app was an extraordinary challenge. Entrepreneur Otis Jones wanted to bring together millions of people from around the globe who share one common interest—fitness. The GYMatch rallying cry says it all: Connect, GET FIT and Have Fun!

GYMatch is a thoroughly unique app for both iOS and Android devices, connecting workout enthusiasts with the resources that will best help them achieve peak fitness—workout partners, gyms, studios, trainers, coaches, nutritionists and more. "72% of the modern world is connected to the Internet via mobile device—by creating this app, we can connect the world's people to their passion for fitness—it's a universal language," says Jones.

Join the GYMatch revolution—it's simple. Connect, GET FIT and Have Fun!
Vision
GYMatch is all about health & fitness. We'll connect you to a gym, dojo,
studio, or even a workout partner wherever you are, whether you're visiting
the other side of town or the other side of the country.
Let GYMatch be your source for certified fitness trainers, personal trainers, fitness coaches,
nutritionists and health experts -- anyone to meet your fitness needs.
GYMatch can make the connections!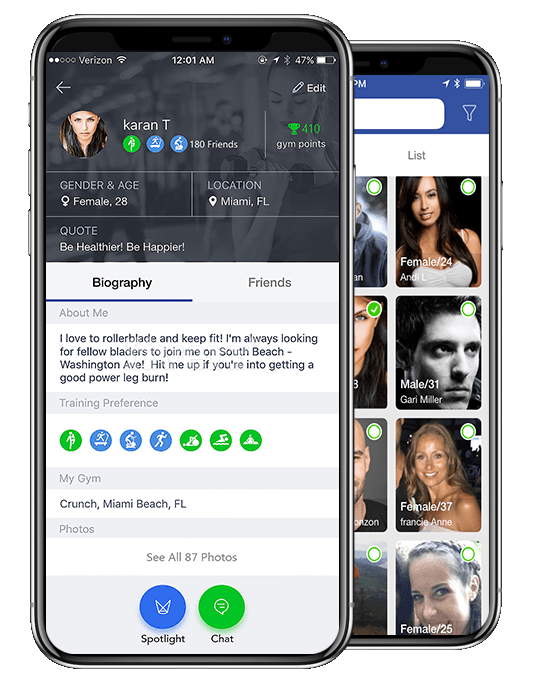 The Mobile App
This app, available for both iOS and Android devices, offers one amazing answer for all your fitness needs. Merely enter your pin - based latitude & longitude coordinates, and the nearest gym location appears on your screen. CONNECT!

Whether you're looking across town or across the globe while traveling on business or vacation, GYMatch is at your fingertips to CONNECT with gyms, studios, personal trainers, a workout partner, cross-fit center, even a yoga or Pilates studio. It's all in your hands with GYMatch.


GYMatch is here to CONNECT you to fitness resources and to assist you in
managing your regimen. To enhance the experience,
we've just added:
GTV: Let this amazing feature keep you motivated…

Catch the latest fitness programs from Blockbuster
Members can upload and share their fitness videos
Teaser with YouTube video integration for sharing
Buzz for the latest news with RSS feed



FIT BOARD : Which is just like a news feed, allows you to comment,
G-Like, G-Unlike, G-Share, G-Chat as well as delete or report any post.

FRIENDS LIST : Add, delete, include your GYMatch and Facebook
friends - build your fitness network and inspire each other!

MESSAGING : Receive and respond to connect requests; full block and unblock features.
Spotlight Packages
Individual
$10/m
Connect

Connect to a global member for as little as $0.33 per day – Fitness at your fingertips.

Be seen

Be seen! Be heard! Connect!
Trainer
$20/m
Be Known

Let the fitness goer know you're available in their area.

Revenue

Create a higher revenue for your business.

Marketing

Smart marketing at $.0.67 a day!
Gym/studio
$50/m
Marketing

Smart advertising!

Cost

Cost-effective marketing at your fingertips.

Promote

Promote your gym or studio for $1.60 a day!

Create Banner

Create a banner profile with photos.
Business
$75/m
The return of your investment can't be beat at $2.50 per day to promote your brand, sales, and specials.