Why Work Out Alone...
Finding an equally enthusiastic partner makes the

workout more complete and enjoyable. GYMatch is

your perfect fitness and health app.
Sign up with GYMatch
Personal & Group Trainers - Instructors
GROW YOUR BUSINESS TODAY!
GYMatch pushes a higher revenue for your business.
Create a magnetic profile for new clients, invite friends and current clients to GYMatch.
It's your call – Harness the power with cost effective marketing.
Use social media to your advantage.
Sign up with GYMatch
Gym & Studio Owners
Attract new members

Consider gifting GYMatch as an incentive

Cost-effective marketing at your fingertips

Brand your name with GYMatch

Considered the best app for health and fitness
inside social networking.
Sign up with GYMatch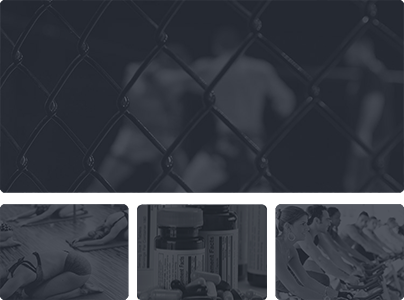 Spotlight Packages
Individual
$10/m
Connect

Connect to a global member for as little as $0.33 per day – Fitness at your fingertips.

Be seen

Be seen! Be heard! Connect!
Trainer
$20/m
Be Known

Let the fitness goer know you're available in their area.

Revenue

Create a higher revenue for your business.

Marketing

Smart marketing at $.0.67 a day!
Gym/studio
$50/m
Marketing

Smart advertising!

Cost

Cost-effective marketing at your fingertips.

Promote

Promote your gym or studio for $1.60 a day!

Create Banner

Create a banner profile with photos.
Business
$75/m
Cross Platform Marketing

eliminate siloes and ensure your marketing campaigns are working together to create a cohesive and seamless brand.

Investment

The return of your investment can't be beat at $2.50 per day to promote your brand, sales, and specials.

Create Banner Advertisement

Create a banner profile with photos.
Spotlight Members
Spotlight is the perfect way to be seen and heard! Just book a spotlight package, Complete your profile and watch your info
go live on GYMatch.com. You're at the Center Stage - the Spotlight is on You! Choose the most fitting Spotlight,
Complete the Profile, Show GYMatch Your Best. Go Live! You'll be Reaching Health & Fitness Enthusiasts
"World Wide" at Your Fingertips - CONNECT! is the Keyword.
Testimonials
​
I was just trying to figure out how to find new clients and meet new people..then BAM! This app is like a God sent! I've been telling all of my clients about it and they're intrigued too. As a fitness instructor I need to find new ways to meet new clientele and GYMatch seems to have answered my prayers. ¡Estoy enamorado de este APP!
Louisa
Puerto Rico
​
I thought I had seen it all until I was introduced to GYMatch. This app is amazing! I've been it on it everyday setting up my profile and gearing up to start inviting friends on facebook! I think this app will be around to stay and it covers a lot of fitness ground. I'm onboard! Great job #Team GYMatch!
Erica Stone
Houston, TX
​
WOW, what can I say?! This App is so super cool! I'm definitely telling all of my friends about this one. Where else can you can find an app that can connect you to so man fitness experiences. GYMatch Rocks!
Karan
Miami
​
What a great APP! I can now find new clients and workout partners for myself all from the touch of a button. I'm loving it!
Mark D.
Los Angeles, CA
​
I'm glad there is an app out there that can help big guys like me find a spotter in the gym. No more weight lifting alone now I can find spotters all day long. Great stuff GYMatch!
Mike P.
Fort Lauderdale, FL.